I only plan on updating this blog when I feel there is something of value to post.


Fibonacci Trader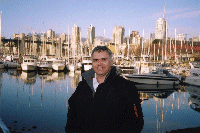 November 13, 2017

Dailydart.com
Video Commentary
Dailydart.com updated.
Sorry, there is no commentary today. I am waiting on our data feed, to start working again. I spent a lot of time trying to get charts going, that you see now. I hope we will be back to normal by the end of the year. Thank you for your patience, I will still update all charts that I have data for, as well as the one below.



October 30, 2017

Dailydart.com
Video Commentary
Dailydart.com updated.


Sorry traders, I never realized some charts were not updating last week. My apologies, I only have time for a quick blog, update today. I think the stock market, may continue to accelerate to the upside. The price at the pump here, was up a little. Same price to watch on our DIG weekly, around 33.13, if tested. SOX, could move a lot higher this week.



















October 23, 2017

Dailydart.com
Active Trading
Video Commentary
Dailydart.com updated.


Gold Video Commentary

Mission Pluto! Never knew this was going on. Great to see that happening, we have to keep trying to get off this planet. Our future depends on it. Looks like the stock market, is still in lift off mode. Bulls, may want to start being a little more cautious though. Our SPY chart. Looks to have a gone on a sell , but shorts, have not had much luck this year. DIG weekly, may offer a good proxy, for any possible pullbacks. Around 33.13, may offer good support for the bulls, if we see any pullbacks for the OEX. 119.63, could offer the best support for GLD, if we do see a pullback with GLD.




















October 15, 2017

Dailydart.com
Video Commentary
Gold Video Commentary

We look to be getting back to normal weather here, nice to have some rain again. I wonder if the meteor, the size of a house, that just passed by closer than the moon, had any bearing on recent global weather. It has been a crazy year for weather.

They say never short a dull market, that does not look to be changing. Look at SOX, with the strong uptrend still in place. DIG weekly, looks to have bottomed as suggested, and still look to be in a oversold condition. I am still marveling at some of the Fibonacci zones, on our GLD charts. They have been great guides. Here is a look at 119.50, on a daily, GLD chart. A move above 123.89, and the upward move should continue. The Fibonacci zone, on the below OEF chart has moved up to about 110.55. I expect this may be tested this week, as Fisher Transform, looks stretched.




















October 9, 2017

Dailydart.com
Video Commentary

Happy Thanksgiving! A friend mentioned Blackberry, last week to me. I have only have a daily chart, with this new setup. I think it was around 7 dollars, when I last talked about it. Looks like investors, are liking recent news. It has almost doubled. It still looks to be oversold on the chart. DIG, also still looking oversold. GLD, has almost been following this commentary perfectly, after having made the possible high mentioned, on this weekly chart. Loosing about 119.50, on the chart, may signal the start of a new decline. Holding above 110.58, on the below OEF chart, and this bull run should continue for the OEX.


















October 2, 2017

Dailydart.com
Video Commentary
Active Trading
Dailydart.com updated.

New month! SOX, is still looking strong. DIG weekly, may be hinting we could start to see some inflation soon. You would not know it at the pumps, here though. Gas prices look to be stable. Has GLD, finished pulling back? We are not to far off from 122.77. 120, may be the next level of support on this weekly chart. We are also still above zero, on the lower indicator. Bears, may need to watch any strong breakout, above the 111, area, on the below OEF chart. That could suggest, we may not see a trading range develop.



















September 25, 2017

Dailydart.com
Video Commentary
Energy Stocks
Gold Video Commentary
Dailydart.com updated.
I wonder some days, if we will ever have normal weather again. Yes, you can trade the weather! That may be a challenge, finding the best way to do so. I think I have used up most of my energy getting this site going. One chart, that interested me this week, was our XAU, one. May be indicating, we may close to a short term bottom, for the gold complex. Should be interesting, if we see gold, start to rally. Here is a look at one GLD chart, I posted a few weeks ago. It caught the short term top. 122.77, could be make it, or break it, for the bulls. We want to see 122.77, holding this week. The below OEF chart, may be indicating a range, after we broke out above above my 11900 number, on the NYA.


September 18, 2017

Dailydart.com
Video Commentary
Amazing stock market! SOX, keeps helping the bulls as well. We are now well above the upper band with MAJ. DIG, is still trying to work off, a very oversold condition. We may still be looking at continued record highs. One warning flag, may be IWM. We are close to the higher Winmidas line. 245.45, on SPY, could help define a level, that may keep this bull running. Thank you everyone for having been patient. I am doing my best, while working an almost full time job. Vancouver finally got some rain as well, looks like blue sky again. Nice to see all the smoke clearing.


~